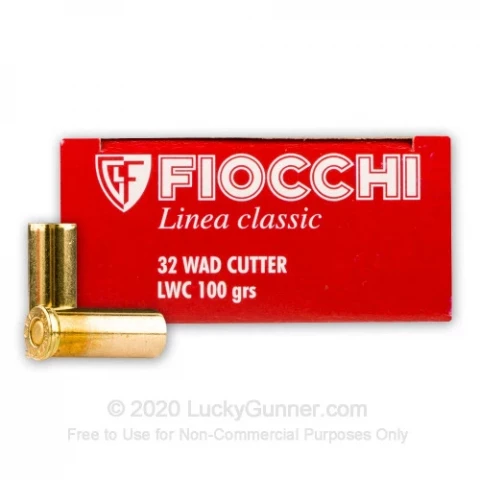 32 S&W Long - 100 gr Lead Wadcutter - Fiocchi - 50 Rounds for Sale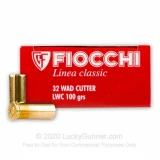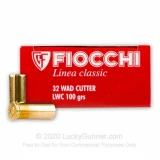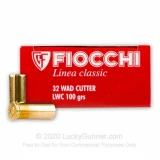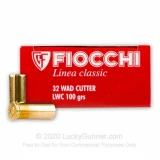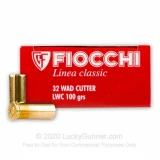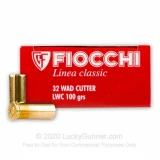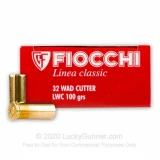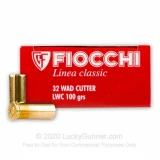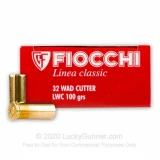 Product Description
Newly manufactured by Fiocchi, this product is excellent for target practice and shooting exercises.

This product is brass-cased, Boxer-primed, non-corrosive, and reloadable. It is both economical and precision manufactured by an established European (Italian) cartridge producer.
32 S&W Long - 100 gr Lead Wadcutter - Fiocchi - 50 Rounds Comparisons
32 S&W Long - 100 gr Lead Wadcutter - Fiocchi - 50 Rounds Reviews Great for the price...
Fired in my Ruger SP101 327. Very gentle, very little smoke, and seems accurate. Will buy again and definitely recommend. Good practice ammo for .327 Mag.
These rounds shot well and were surprisingly accurate when used as practice ammo in a new .327 Mag. Ruger earlier this month. They were a lot cleaner than most wadcutters, much less powder residue. The price is about as good s it gets these days. Very pleased with the performance of this ammo and with the Lucky Gunner web site.
Thank you for the prompt and professional service that you provide. Excellent product
Ammo shot well with little to no smoke. I would purchase again. charles
February 19, 2014
good
I will buy again soon! good
The shells I bought shot well thru my gun Great shooting
Ammo fired well and accurately through my revolver.
32 S&W Long - 100 gr Lead Wadcutter - Fiocchi - 50 Rounds Variations
32 S&W Long - 100 gr Lead Wadcutter - Fiocchi - 50 Rounds Questions and Answers
32 S&W Long - 100 gr Lead Wadcutter - Fiocchi - 50 Rounds Price History